This year's Sports Relief campaign aimed to help organisations here in the UK and around the world who are taking on issues relating to mental health, child poverty, domestic abuse and helping those who do not have a safe place to live. Each year, Flow Fitness' Victoria likes to get involved with charitable organisations and raise money for them through sporting events and endurance challenges. Would you like to get involved next time?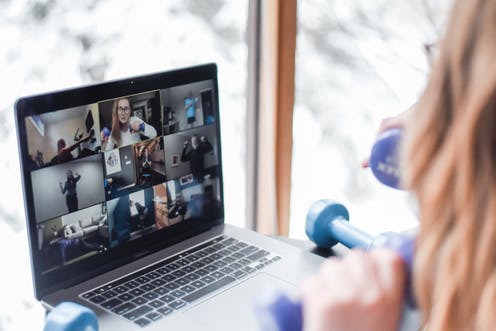 Assess the flow of participants into the open hire area. I will inform participants to keep the minimum safe distance from one another, 2 meters, this will be noted with a sign.
Measures will include managing the directional movement of participants entering the space, with signage of direction of flow to their allocated personal point area, of which will be a square area box for each. With a safe 2 meters distance from another participant', personal box area
As a professional business I carry out a risk assessment on arrival at every venue or open outdoor space and will continue to do so in diligence of COVID-19
Flow Fitness will take full responsibility in ensuring all equipment that may be used is being cleaned throughout the service times on a regular and repetitive manner using anti-bacterial sprays after contact with participants. Hand sanitisers will be provided on arrival and departing classes for all participant
I will continue to risk assess and read up on the latest guidelines to ensure a clear understanding of COVID-19 updates and procedures are being met in accordance with the venue hires responsibilities also. To ensure we maintain adequate steps to reduce the spread of COVID-19.
Check out the new book from Flow Fitness!
It's a fitness cook book – nutrition advice alongside healthy recipes for all the family… breakfast, lunch, dinners and desserts made with no refined sugars. Get your copy now for just £15 (includes postage)!
£15 (FREE P&P)
FlowFitness.org.uk has had a makeover. We hope you like the new site, and please let us know if you can't find any information you're looking for. Check back soon and find out what's going on at Flow Fitness over the coming months!